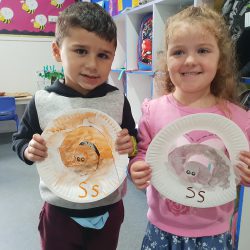 At Busy Bee, we are dedicated to providing a safe and nurturing environment where your children can explore, play and learn through our quality learning programs, revolving around play-based learning and child-led experiences.

Busy Bee Child Care Centre has been a part of the Cranebrook community for over 32 years. We pride ourselves on our ability to create a 'home away from home' feel and build strong relationships with the families and children in our care. We believe that positive educator and child relationships helps children feel secure and frees them to explore, play and learn.

We provide care and education for children aged 18 months to six years and open from 7:30 am to 5:30 pm. Our long-standing educators are highly trained and are passionate about the development and education of each and every child through play-based learning. All of our educators have a senior first aid certificate and anaphylaxis training. Further, the Busy Bee Child Care Centre team actively and regularly engage in personal and professional development to expand their experience and knowledge.

We use the Early Years Learning Framework as the basis for our programming and planning. Carefully designed programs support children in reaching their potential through creating an environment that fosters all aspects of a child's development. Learning is enhanced in an environment where you feel you belong so we are committed to nourishing the children's and educator's soul, creativity and imagination. We know how important it is to provide opportunities for children to experiment, discover, explore and solve problems, and we use this to guide our methodology.

Come in and feel the difference.
Secure, respectful and reciprocal relationships

High expectations and equity

Partnerships with families

Respect for diversity

Ongoing Learning and reflective practices